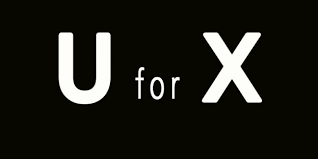 On-Demand Multi-Service Mobile Apps or Super Apps as they are popularly known have made a major impact in the Asian market and are rapidly conquering other markets from across the world. All these apps offer simplicity when it comes to usage but are very much beneficial to our daily lives. Such super apps act as an all-encompassing app where any time of service can be accomplished with relative ease. It could be grocery/food delivery or taxi/cab services similar to the pioneer of ride-hailing – Uber. The trend called Uber for X is derived from the latter where X denotes any on-demand service. Services that are associated with Social Media, OTT and e-commerce are an integral part of such Uber for X apps aka Super Apps.
Such apps which had their origins in the world's largest continent, Asia attained supremacy in the related market soon enough, and now they are expanding their presence all over to the European and the North American market as well. Such is the dominance of these Super Apps, which act as a technological marvel capable of carrying out a multitude of services and greatly saving time /effort as well.
Uber for X mobile apps are multi-service providing solutions which are capable of running smoothly in all the major mobile Operating Systems. It is a powerful solution that caters to a lot of popular services like Uber for Food Delivery, Uber for Handyman Services, Uber for Pharmaceutical Delivery, Uber for Tutors, Uber for Massage and much more. Much to the delight of people, these apps consolidated everything under a single platform offering the best in terms of convenience and usage.
One can develop this app, and when launched into the market, the user base can spend a lot of time using it. And finally, they will definitely make in-app purchases and soon make payment for all the services. To say in other words, Uber for X is a very profitable business that has become very vital and important, especially in the current times where the pandemic is still raging across the world, and people are afraid to step out of their homes but still want necessities related to their daily lives accomplished with relative ease.
So how do these super apps fare and shine in the markets of the USA and Europe? Several services such as flight booking, service ordering, movie ticket booking and digital payment including the ones aforementioned in the article earlier have the potential to enthral a user base comprising of 10 million active users every month. Now try to visualize the profits that are generated… Sounds exciting.
Also try to visualize a person from Europe or the USA who wants to try out on-demand dating services, ride-hailing services, and delivery services all amalgamated in a single app. You can expand your Uber for X business on any side of the world, and there are no boundaries or restrictions anywhere.
A lot of entrepreneurs and venture capitalists are now trying out their luck in establishing such a Super App oriented business in the Western part of the world where this phenomenon entices more and more people.
Uber for X apps offers the best convenience when it comes to usage as it saves a great deal of time, peace and also storage space in the user's smartphones which were earlier overloaded with several mobile apps each about a different service. A super app will replace all the existing mobile apps with a single solution. Then after installing the app, one can easily register with relative ease paving the way for simplicity in usage. Thanks to these features, these super apps will get a lot of orders every month numbering in the millions, and it is capable of generating revenue over billions of dollars yearly in a geographical location like North America or Europe.
All these apps are similar in function like Uber, except that they encompass dozens of popular on-demand services.
Monetization for your Uber for X app:
The solution will be capable of excellent business in any region across the globe. After accomplishing success in a given region, one can expand the business quickly to other parts of the world to achieve even greater success. This trend of using a single app for a multitude of services is gaining more momentum and is a very lucrative business as well.
Monetization is possible via the following methods:-
Implementing a credit system for the end-users, agents and the service provider merchants.
Providing cross-border payment platforms.
Getting commissions from transactions related to in-app purchases.
Advertisements for generating more online traffic and therefore, revenue. And finally
Rewards/ Loyalty programs to strengthen the end-user- app relationship.
Conclusion:
Super Apps are in great demand now because of how they are providing the best services amidst the COVID-19 pandemic by supplying the needed essentials and by accomplishing any type of services.
Now, after arriving at this point, you must be all set and excited to launch your own Uber for X mobile solution immediately. However, if you need the expertise of a reliable software development firm which has years of experience in developing such Super Apps, you can approach the software development team from Uberdoo immediately.
We can develop an Uber for X app for you at the industry-best rates, and our clone script is capable of providing 50+ on-demand services all infused in a single mobile application solution. We can guide you as we have profound experience in developing such mobile apps capable of handling multiple on-demand services.
Contact us at Uberdoo.com for a free consultation, and we are sure that this will be the start of a long term working relationship between both of us.