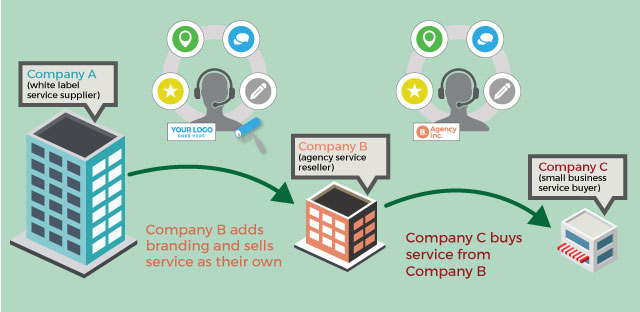 Back then, people used to spend a lot of time and money on the development of tools and software. As more organizations were moving from traditional IT to the cloud, the market has never been suitable for white labeling. However, the game has changed now!
In 2020, if you want to start a business, you don't necessarily have to develop your own tool or software. A white label product would be the answer. White labeling is becoming more and more important as more companies want a solution that has enough strength to outdo their competitors in a very short time. 
With more and more technologies surfacing every day, it's the perfect time for white label tools and software such as marketing automation tools. Getting on the board on this exciting and useful industry through white labeling is a worthwhile idea. If you have always been dreaming of starting your business and earning your own clients, but never had the idea where to start from, this article is for you.
What is White Labeling?
A white label legally permits you to use the white label product as a marketing strategy that requires the backing of a strong brand.
In a white label program, a product or service is rebranded and re-sold to another company. One company produces the products or services, and others can white label by placing their brand name on it, typically after paying a nominal fee.
White labeling is useful for many people as it allows you to get a product or service without spending time and money on designing and developing a whole new product for your business. It is becoming extensively popular in many industries due to its countless benefits.
The Benefits of White Labelling
1. Create a stream of revenue
The major benefit of a white labeling marketing automation tool or any other white label product or service is that it guarantees you a new stream of revenue for your business. The lead generation market is growing fast and expected to reach $102 billion by the year 2023. This means there' huge potential for SaaS partners to grow in this industry.
Since you can make your own pricing plans, you can use your own techniques to make more customers and generate more revenue with the least effort. Moreover, you can also attract new clients who want white labeling.
2. Saves time and money
If you want a marketing automation solution and get services to create one, it will take a lot of time to complete. The companies that are offering white labeling for marketing automation tools or any other product have already completed the development process of those products. This means you don't have to wait for your product to be developed. You can directly start your business from a finished product.
3. Personalize your white-labeled product
When you decide to white label a marketing automation solution, you can easily personalize the white label product that will fit the needs of your business. You can develop your own platform, give it a unique look, use your own brand name, create your own pricing plans- just like you always wanted- all this without any hassle.
4. Risk-Free
If you have never been into developing apps and software, you might not have an idea of how risky it is to develop your own tool. You'd get a solution full of mistakes and bugs and you have to spend a lot of time and energy to fix those issues.
When you get a white labeling program, you just bear the expenses of the expertise and generate revenue.
Do you need white labeling?
Are you interested in marketing automation? Do you want your own marketing automation tool but don't have time, money, or resources? Don't worry! LinkedCamp's white label program is a great opportunity to start your business and generate without any effort except for paying a monthly fee.
LinkedCamp – Your Best White Label Partner
LinkedCamp is a white-label lead generation platform loved by hundreds of our partners out there. With our flexible white label program, you can rebrand it, give it a customized look, use your own logo, and build your own customer base. 
Why LinkedCamp White Label Program is Worth the Cost
1. Cloud-based solution
LinkedCamp gives you an opportunity to grow your business fast without much effort. If you're worried about LinkedIn rules and regulations, it's a cloud-based tool that provides dedicated IP addresses to avoid LinkedIn detection. Moreover, you don't need to stick by your computer all the time because it runs campaigns 24/7. The campaigns will keep running even when you are partying, asleep, or traveling.
2. Rapid Brand Growth
You can rebrand LinkedCamp and easily expand your marketing share because you will not waste time in developing the product. This will also reduce the cost of manufacturing while also enjoying the benefits of earning customers and generating revenues.
3. Stellar Services and Support
We offer our partners a clear and organized method for white labeling. Our team will assist you in a thoroughly detailed training process about how to use the tool and how to leverage its features for quick growth. We provide easy and quick integration; when you decide to get our white label program, we will set up the whole process within 2 days. You'd be able to start your business and enjoy quick benefits without any delay.
Conclusion
There are certainly so many benefits of white labeling that you'd never regret getting it. White labeling is a great opportunity to build your empire on the shoulders of developers and provide your clients with world-class marketing LinkedIn automation or any other products. You can fulfill the needs of your clients by personalizing the white label product and start a successful business, generate high ROI, all under your own name. 
Get started with the white label now
If you're interested in offering more to your customer through white labeling, you can become LinkedCamp's SaaS partner! Resell our lead generation software, create your own plan, make your own clients, and start generating revenue today.