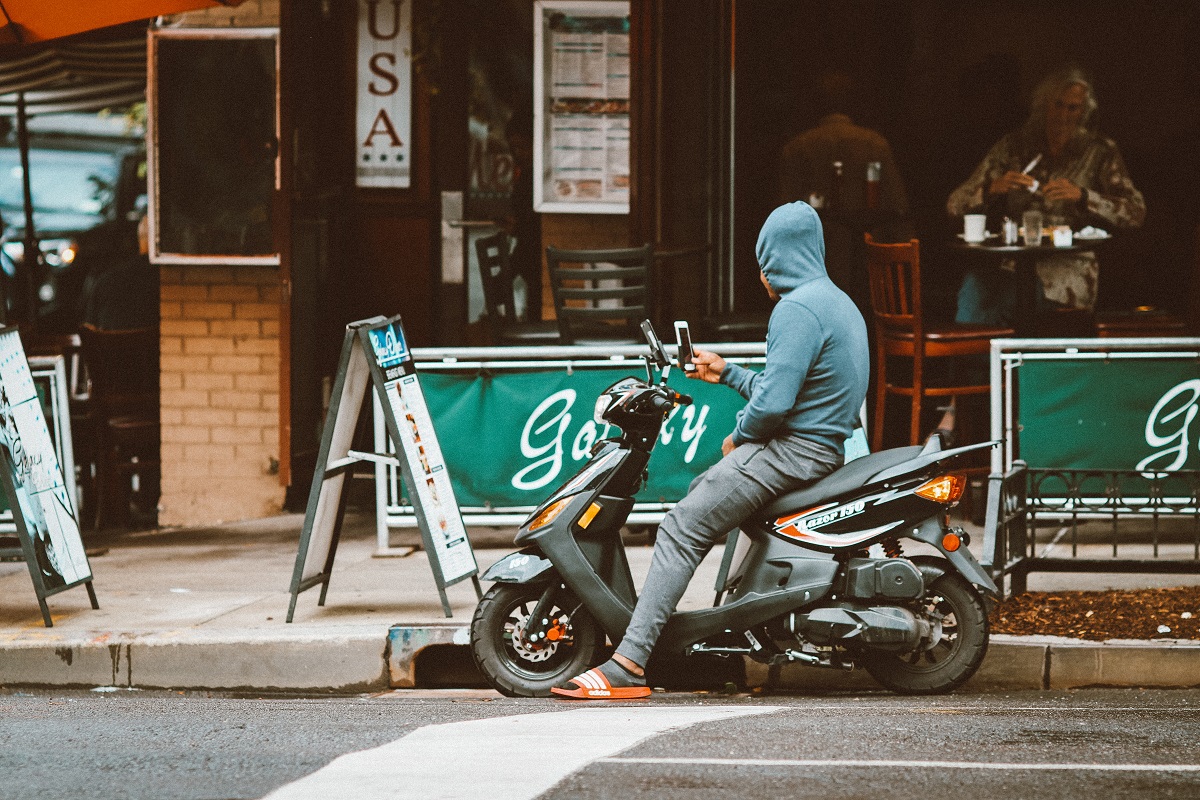 UberEats has been a game changer in the food delivery industry. The app has made it easier to get your favorite meals delivered to your doorstep. And while there are other food delivery apps out there, they have yet to be able to replicate the success of UberEats. So, it is obvious that you would like to have an app like UberEats for your food delivery business.
This blog post will explore the features that make UberEats stand out from the rest and how you can create an UberEats clone app. From on-demand delivery to GPS tracking, read on to learn how to make your UberEats clone a success.
On-demand Food Delivery Business Statistics
The on-demand food delivery business is increasing with no signs of slowing down. Here are some statistics.
In 2019, the industry was valued at $23.8 billion and was expected to reach $32.5 billion by 2025, growing at a CAGR of 6.4%.
The United States holds the largest market share in this industry, followed by China and Europe.
Some other key statistics about the on-demand food delivery business include the following
There are currently over 100,000 active restaurants in the United States that offer delivery services.
The average order value for on-demand food delivery is $35.
61% of consumers say they are willing to pay more for convenience when ordering food delivery.
The most popular type of food ordered via on-demand food delivery apps is pizza, followed by Chinese food, sushi, and Thai food.
The Need For an Advanced Food Delivery App
As the food delivery business is booming, it's no surprise that many entrepreneurs want to get a piece of the pie. However, with so many options already on the market, it can take time to stand out from the competition. One way to do this is by creating an advanced food delivery app that offers features and functionality beyond what is currently available.
An advanced food delivery app could offer real-time tracking of deliveries, hyper-personalized recommendations, and integration with other popular apps (such as Yelp or Google Maps). Such an app must be well-designed and user-friendly to attract and retain customers.
Creating an app like this would require significant investment, but it could be a huge success if done right. If you're considering entering the food delivery space, consider developing an advanced app that provides a superior experience for users.
Development Process of an UberEats Clone
The development process of an UberEats clone can be divided into the following steps.
1. Research and Planning
The first step is to research the market and understand the target audience's needs. This will help you to plan the features and functionality of the app.
2. Design and Development
The next step is to design and develop the app according to the plans made in the previous step.
3. Testing and Launching
Once the app has been developed, it must be tested thoroughly to ensure it is free of bugs or errors. After that, it can be launched on the App Store and Google Play Store.
4. Maintenance and Updates
Even after the app has been launched, it is important to provide maintenance and updates regularly so that users can always have the best experience.
5. Marketing
The last step is to market the app effectively to reach the target audience and achieve its objectives.
Essential Features of an UberEats Clone
Some of the essential features that your UberEats clone app must have are based on what belongs to the original app. But keep in mind that the interface should be simple and easy to use. It should allow users to easily browse through the menu and place orders with just a few clicks. Let's now have a glimpse at the features.
The app must be able to track the location of the user in real-time so that it can provide accurate delivery times.
The app must allow users to manage their orders easily, including canceling or changing them if needed.
The app must offer a variety of payment options so that users can pay for their orders in the most convenient way. Various payment methods include credit/debit cards and net banking.
The app must send push notifications to the user to keep them updated on their order status. It should also notify them about any special offers or discounts.
The app must be integrated with social media platforms so that users can share their experiences with their friends and followers.
The app must allow users to leave reviews and ratings for the restaurants they have ordered from so that other users can make informed choices.
The app must offer customer support if users have any problems with their orders.
The app must have an admin panel so the administrator can easily manage the app and its content.
The app must be scalable so that it can accommodate a large number of users without any problems.
With the help of an UberEats clone script, you can use your innovation and add more new features.
The Cost Behind the Development of an UberEats Clone App
The cost of developing an UberEats clone depends on several factors. Some of them include the following.
Features and functionality required.
Complexity of the app vision.
UI/UX design
The mobile app platform being used.
The location and expertise of the development team.
However, it is estimated that the cost of developing an UberEats clone app ranges from $5000 to $50000.
However, with an UberEats clone script, the cost factors and the total costs are significantly cut down so that you get a technologically powerful product for an economical price.
How to Promote Your UberEats Clone App?
Assuming you have developed an app like UberEats, there are many ways you can market your app to potential users. Below are some ideas:
Social Media Presence
Develop a strong social media presence for your app. This can be done by creating accounts on all the major platforms like Facebook, Twitter, Instagram, Snapchat, etc. Also regularly post engaging content that will get people interested in your app.
Developing a Website
Create a website for your app and optimize it for SEO. This will help ensure that people searching for food delivery apps will come across your site and learn more about your app.
Contacting Food Bloggers and Influencers
Reach out to food bloggers and other influencers in the industry and offer them free trials of your app in exchange for honest reviews/testimonials. This can help spread the word about your app to a wider audience.
Enhanced User Experience
Ensure to provide an excellent user experience with your app so that people who try it out will be more likely to continue using it and recommend it to others.
Through Advertisements
Run targeted ads on popular social media platforms and search engines. You can use these ads to specifically target people who are likely to be interested in using a food delivery app like UberEats.
How to Make Money From an UberEats Clone?
There are many ways to make money from an UberEats clone app.
The most obvious way is to charge a commission on each order. This can be a flat fee or a percentage of the total order value.
Another way to make money is to charge a delivery fee. This can be a flat fee or a variable fee based on distance.
You can also make money by charging restaurants a listing fee. This can be a one-time fee or a monthly subscription.
Finally, you can generate revenue through in-app advertising. This can be done by displaying banner ads or video ads from sponsors.
Conclusion
Creating an advanced food delivery app like UberEats is no easy task. However, it is possible to create a successful app in this space with proper planning and execution. Following the tips in this article can give you the best chance of success. So, what are you waiting for? Get started today and see how far you can take your food delivery app!