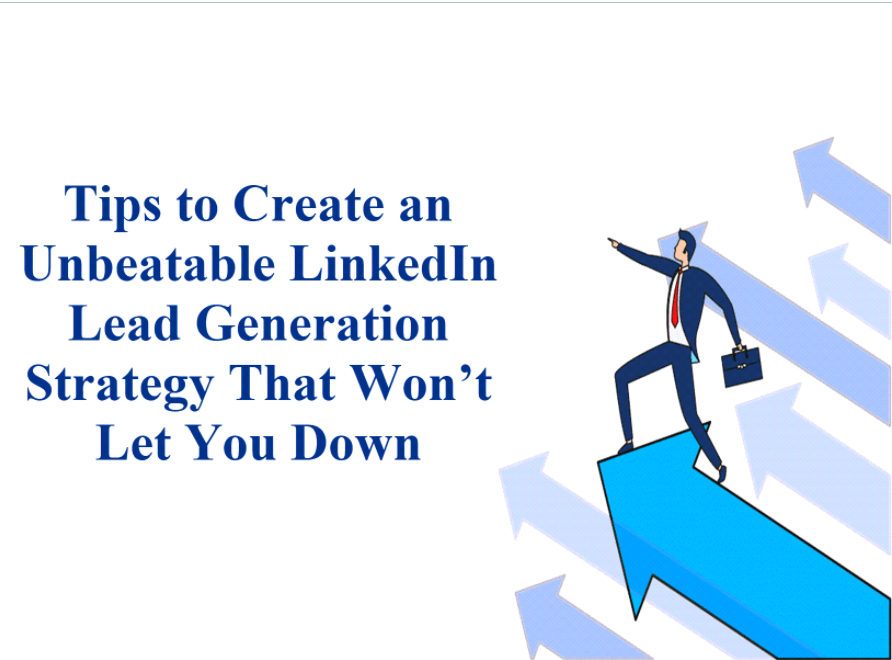 Do you think setting up your profile on LinkedIn and leaving it alone to luck will generate leads for you automatically?
Well, it's not Harry Potter's magic wizard.
However, if done with a proper strategy and the right LinkedIn automation tools, you can actually turn your LinkedIn into a lead generation funnel.
But Why Use LinkedIn?
Today, most of the customers are present on platforms like Facebook, Instagram, Snapchat, Twitter, etc.
Then why use LinkedIn for lead generation?
It's because everyone here thinks and talks about business. The fundamental purpose of this platform to build networks, maintain a reputation, and most importantly… generate sales.
How to Build a Strong Lead Generation Pipeline?
The most crucial step of the LinkedIn lead generation journey is to find, engage the right prospects and collect useful information about your idea leads.
However, searching leads, engaging with them, and managing a lead generation funnel… all together can get overwhelming.
This is where advanced LinkedIn automation tools like LinkedCamp can level up your lead generation game. 
Here are some benefits that you can gain with the best LinkedIn automation tools:
1. Instant & Detailed Data
No lead generation funnel can thrive without data.
These LinkedIn automation tools can provide you metrics that can help you determine the success of your outreach campaign. 
These LinkedIn automation tools provide you a dashboard where you can check all the metrics and leads' data in a single place.
You can check who is responding to your requests and messages, etc. This will help you determine the strength of your lead generation efforts.
2. Use the Smart Inbox Feature
When doing LinkedIn outreach, it gets so confusing and overwhelming to managing thousands of messages and the replies that are in the queue of your LinkedIn Inbox.
Another great thing about the top LinkedIn automation tools 2021 is that they provide your smart inbox feature. This feature enables you to manage all of your messages and replies in one place. 
Inbox is the place where you turn most potential prospects into leads so you can't afford to mess it up. And that's why advanced LinkedIn automation tools are here to assist you in this regard. 
3. CRM Integration
As your lead generation pipeline grows, it gets quite challenging to keep track of all your contacts.
The latest LinkedIn automation tools provide CRM integration so once you decide on it, you can integrate with the tool for easy management. 
4. Save a Lot of Time
Time management is crucial for successful LinkedIn lead generation.
Your competitors might be generating hundreds of leads while you're still stuck on how to filter out the right prospects.
But if you have the best LinkedIn automation tools in your arsenal, there's no need to worry. These tools will automate all the repetitive and boring tasks that would otherwise take you a week to complete. 
You can save this precious time to nurture and convert those leads.
5. Lead Generation With Safety
When running LinkedIn lead generation campaigns, safety is the primary concern.
If you keep sending templated connect notes or messages or sending too many of them in a short time there're chances that LinkedIn might flag your account as spam and restrict your activity.
To make sure your run successful lead generation campaigns without putting your account at risk, choose cloud based LinkedIn automation tools. 
Also, these tools provide a personalization feature that makes lead generation even more easy and safe for users.
Conclusion
Lead generation is an integral part of LinkedIn outreach. The lead data that you get using LinkedIn automation tools help you streamline your lead generation process.
Moreover, you can also integrate CRMs to better manage your LinkedIn lead generation journey. To add to the rewards, you can also check campaign analytics at a glance on the dashboard.