To those who have second doubts about on-demand delivery, the app has no idea how convenient and handy option it is. It makes sure to get our errands done, keeping our day productive.
The traditional methods of deliveries are time-consuming and not safe. Especially, in the times like COVID19, where contactless deliveries are encouraged having an on-demand app installed on the device will perform most of your chores. However, there are few how doubt about the services, of how it can be that easy to make next day delivery? Well, we are here to bust those misconceptions about the on-demand delivery app. Here we go:
#Misconception 1 – It is not reliable
Trusting that a courier company will take up the responsibility of making the delivery the next day. You can even track your package in real-time and know when it is going to arrive. Such is the gift of having on-demand app delivery. Whether you are sending or receiving, you get to know everything right from tracking the parcel to where it has reached to the person it has handled. This means safety for your goods and a sense of security for yourself.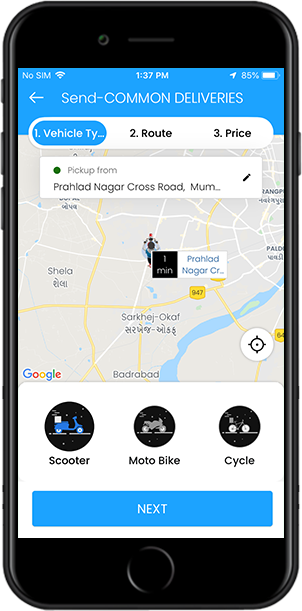 #Misconception 2 – It is costly
Many people think that on-demand delivery app offers premium services which means it is expensive. After all, getting quick service means exorbitant pricing. But, with on-demand services, you can be promised that prices are affordable and you are only paying for the service you are using. This means no hidden charges, no insane costing but transparent transactions.
#Misconception 3 – It is complex
You don't have to be a rocket scientist to operate the app. The navigation is user-friendly, the use of the app is very basic and simple knowing that a common man with no technical knowledge is using. You simply place the order under the category you want and make the payment. It is that easy.
#Misconception 4 – Payments are not secured
We all are skeptical when it comes to paying online. But, believe it these apps have greater security when integrated under various payment getaways. The payment getaways are encrypted and completely safe to make payments online. Rest assured, there are no discrepancies when used for any on-demand delivery.
#Misconception 5 – Not reliable customer support
Since everything is done online, where to make a contact if there is a query or concern to raise. Where to send complaints if they do not like the service? The app has its customer support numbers where you can speak your concern ensuring that they are handled by the experts. Your issues will be sorted out in a minimum of time.
On-demand delivery service apps are trending for obvious reasons. Our customers buy through using an on-demand app from their favorite retailers. Now it is easy to book a ride, do shopping, get medicines, have a babysitter, pet walker, run your errands, and more using this app.
Wrapping Up
These are the myths that you should never believe. On demand delivery app are growing day by day helping businesses to thrive.  If you enjoy reading this, we're sure you will love checking out what we have in our blog section. 
Choose your best mobile app development company by analyzing their work. On-demand app development is the trending trade to adopt and one should not miss investing in the right places.