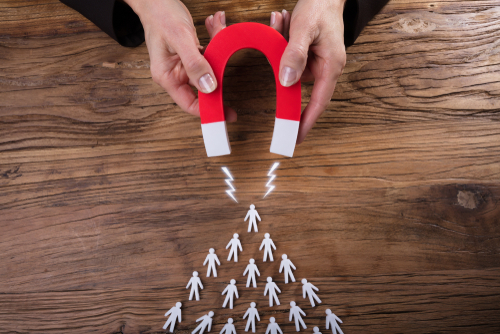 Leads funnel; keep it full and your life will be easier. If you have no leads, your sales would go nowhere. But it continues to be the biggest challenge for B2B marketers and other businesses. According to surveys, 63% of the B2B marketers have pointed out that lead generation has been the biggest challenge for them.
It's a hard, painful, and expensive process that often doesn't give any significant outcomes. B2B marketers and sales reps spend a lot of time, money, and resources on Lead generation but still get successful making one sale out of 100 leads. As a result, many marketers not only find it hard to succeed but even survive "in the ocean of whales."
So, what's the solution?
We know that things seem pretty challenging but they are not as discouraging as they seem at first glance. With the advancement in technology, many new things have been invented that are helping businesses to speed up their lead generation and generate quality leads.
Wondering what is it? The use of advanced LinkedIn automation tools.
LinkedIn Automation Tools: A Proven Solution to Challenging Lead Generation Process
There is a solution to everything and when it comes to lead generation, the only effective solution that strikes up the mind is advanced LinkedIn automation tools.
There was a time when people didn't take automation seriously and rejected it right away. However, in the last 10 years, businesses have started using automation tools to speed up their lead generation and create new opportunities for them. More than 49% of the B2B marketers have admitted that they have seen a significant improvement in their conversion rate after using the best LinkedIn automation tools.
How LinkedIn Automation Tools Can Improve Your Lead Generation?
In so many ways, honestly.
Before we tell you how you can use top LinkedIn automation tools 2021 to your benefit, it's important to understand what challenges marketers face when generating leads.
1. Finding the right leads
A major problem that most marketers face is finding and reaching the right people. Why their efforts fail is because they don't filter out their target audience and try to generate leads out of the random audiences.
It not only wastes your time, money, and resources and as a marketer, you cannot afford that.
So why waste your precious time and resources when there are advanced LinkedIn automation tools that have filters to help you list out the target audience that can be beneficial for your business.
2. Building a strong network
Networking is everything for businesses. Larger the network, the more the business opportunities. But creating one is a challenge for marketers. Who would have hundreds of hours each month just to hunt down the right prospects and create a network of relevant people?
With the latest LinkedIn automation tools, marketers can run personalized outreach campaigns to expand their network automatically without any hassle.
3. Collecting data
"Data is the new oil."
That sounds true because data is everything for businesses these days but collecting customer data is a challenge for marketers.
With the best LinkedIn automation tools, you can easily scrap customer data; their industry type, job type, location, interest, problems.
Once you get all the data, it becomes easier to provide your customers a solution to solve their problems.
Conclusion
Lead generation is difficult and there is no one-size-fits-all solution to generate leads. However, there are some effective solutions that can help you generate maximum leads, and using the top LinkedIn automation tools is one of them.
These tools help to find and generate leads faster than any other method.