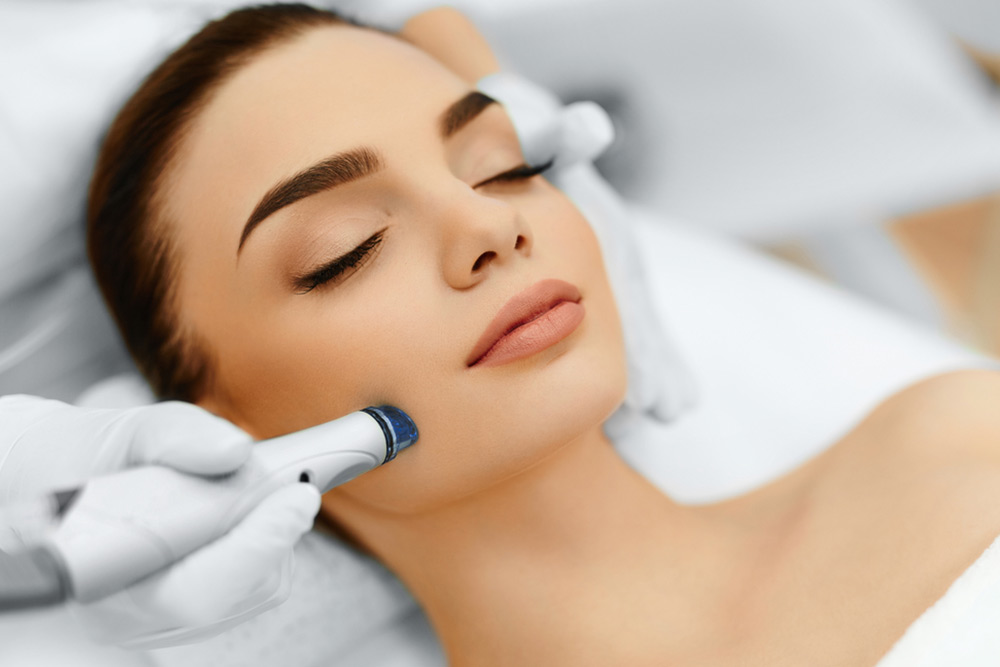 Do you have a dull, rusty, and uneven skin tone? Do you suffer from pimples and acne? If yes, then you must think about a treatment to beat all these skin-related flaws. However, achieving desired facial skin is not a cakewalk as it takes time to improve naturally. But, if someone tells you that you can get it immediately, how could you react? Probably you will act surprisingly! Hydrafacial is a realistic skin rejuvenation treatment that is considered the best cosmetic therapy. It can deliver effective results to eradicate all skin-related flaws to leave you with a toned, fresh, and clear facial appearance. But, is hydrafacial worth it to work on your skin really? No matter! It is the query of many who want this treatment but has a doubt in their minds.
What exactly hydrafacial is?
You might hear a lot that people talk about special skin care treatments right? But you might not try to figure out what they are whispering about? However, you will not pay attention until you realize the need for such treatment, simple. So, hydrafacial is a treatment that is more potent than traditional facials. A normal facial only works on the upper layers of the skin. But, it is the facial that works deep for your skin to make it clean, hydrate, and improve. It works on three foundations to improve the skin by cleansing, exfoliating and moisturizing it deeper. In the present time, it is a highly appreciated facial by dermatologists. But, why it is highly recommended and appreciated? Know the truth in the following paragraphs.
It is designed for all skin types
Now the main punch-line of the post is triggered. Hydrafacial is a treatment that is designed for all skin types. This means you can get it without worrying about the type of your skin. Even if you have sensitive skin, you can get this treatment without any problem. However, the dermatologist could customize the treatment by using serums and moisturizers as per your skin need. But, when it comes to obtaining the benefit of this treatment, it is worth it for all skin conditions. This is the particular reason for the extreme popularity of this treatment. With this treatment, you also need not worry about your skin complexion. Whether you have bright, medium, or darker complexion, you can get it done to achieve glowing and clean skin.
What hydrafacial can do for all skin types?
It is a magical treatment that can remove impurities and dead skin cells effectively. Along with the cleansing, it can also moisturize the skin with serums and antioxidants. The truth is that hydrafacial is good to spend money. It will let you get significant ROI when you get it done by a professional. So, how is hydrafacial worth it to invest?
Acne removal
It can remove acne and pimples by cleaning them thoroughly. It can work to remove impurities that are lying underneath the skin. Thus, if your skin is prone to acne, hydrafacial is useful and safe for you.
Target wrinkles and fine lines
It is really productive facial that can target fine lines and wrinkles to reduce them drastically. The treatment works to remove dirt and pollutants from the skin that makes it dry. Excess dryness under the skin cause wrinkles to appear broader. So, hydrafacial can rehydrate your skin thus reducing the appearance of wrinkles to give you younger looks.
Eliminate dark spots and pigmentation
Hydrafacial tones the skin complexion by removing pigmentation, sun-tanning, and dark spots. It exfoliates the skin to remove the dull outer layer of the skin. The mild chemicals peel loose the dirt under the skin layers to make it refresh and tone.
It fixes enlarged pores
Large pores are more likely to accumulate debris under the skin that results in aging, wrinkles, and dark spots. Hydrafacial acid peel can work to remove all these impurities to fix the enlarged pores well. It can shrink the pores to prevent dirt and grime from entering the skin.
Is there any side effect of hydrafacial?
It is primarily a safe treatment and suitable for all skin types without any doubt. But, you might experience mild side effects after the procedure. The tingling sensation is common after this treatment that would go away without any treatment after a few hours. There might be tightness or redness in the skin that will go away in a few hours. However, the maximum duration it could take is 72 hours depend upon the skin sensitivity. It is advised to protect the skin from sun damage. You can apply sunscreen before going outside in the sun to protect the skin.
What to expect during hydrafacial?
Despite the skin type you have, you can consult with a specialist for hydrafacial session. During the facial, you would not feel any pain as the patented device will work without any discomfort on your skin. The swirl tip of the device will work to clean the pores by removing the dirt. Similarly, it will moisturize your skin by using serums and antioxidants in the pores. The treatment could take 30 to 60 minutes depending on your specific requirements. But, it would never make you uncomfortable and disappointed with the results.
Is hydrafacial worth it?
Of course, it is worthy treatment as you will get beautiful, clear, and hydrated skin. You can feel the softness of your skin by touching it. A feathery touch will put you in love with your skin for sure. You can get this treatment for 150 to 300 dollars that is much less than using expensive serums and creams.
The Final Words
Hope you got the best answer for your query that is hydrafacial worth it for your skin or not? It is a really useful treatment in the cosmetic industry. You can schedule a session with the Beverly Hills Med Spa specialist to attain real benefit.