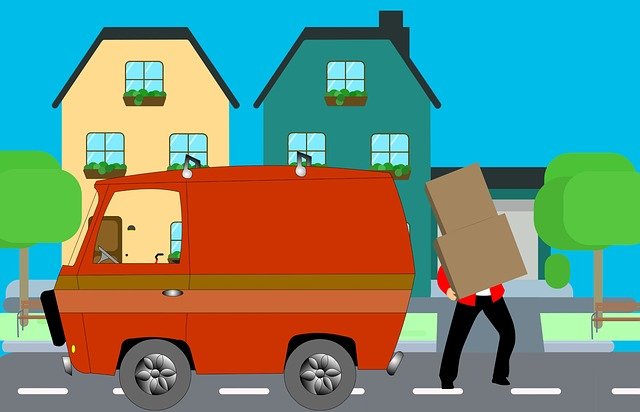 Employee relocation is the process of ensuring a smooth transition for an employee into their new state or nation when a firm decides to shift them from one place to another. Employees may be transferred by their employers if their special skill set is required in the new location or if they have been promoted to a higher position in a different office.
There are other circumstances where an employee would request to be transferred so they can move with their partner or spouse or reside in a different area. The company's Corporate Relocation Services objectives throughout the moving process are to devise a cost-effective and effective method of assisting the employee with moving to a new office site.
How to Choose the Best Moving Company with Its Benefits?
Networks for Hiring and Recruitment
A relocation program that offers excellent incentives to employees while adhering to local employment rules and laws is crucial for businesses looking to attract and retain the best individuals available. Companies now need to have a worldwide relocation program that follows current best practices and keeps up with changing tax and regulatory regulations to attract the finest individuals for the position. One major advantage of having access to a regional network for hiring and recruiting is that it connects your company with the top service providers in the region, assisting in ensuring compliance with regional laws. Making this relationship with a local network of recruiters also makes it simpler to find new workers locally should you need to do so to support the expansion of your company there.
Most relocation management partners rely on incorporated technology to make their jobs easier. Utilizing technology to streamline your relocation method is something worth investigating, whether it be a temporary solution developed by the firm itself or a purchased product incorporated into the organization's platform. The Corporate Relocation Services provide an RMC technology system whose most frequent features include:
Assistance with moving a spouse or partner
Arrangement of relocation packages available
Having access to a history of invoices
Cloud-based, real-time reporting
Ratings of satisfaction
A proactive relocation system that is both cost-effective for your organization and appealing to your employees may be established thanks to technology backed by your RMC.
Several beneficial features will support your employees during this procedure if you are preparing to relocate an employee to a different nation. Moving one's entire life abroad may be difficult and fairly expensive, from locating a new place to live to the expense of travel and relocation. When relocating for personal reasons, employees appreciate a company's assistance in covering these expenditures, and they often anticipate that the relocation will be fully covered when their employer is forcing them to do so. Employees moving abroad should receive financial support as well as aid with the difficult process of getting through customs and getting the right work visa.
Effective expenses and efficient service
The efficiency and promptness of the Corporate Relocation Services is another important aspect of their international relocation services. High client satisfaction levels are essential to these businesses' success. And the greatest approach to please a customer is to deliver excellent service quickly. Before moving day, a lot of planning and scheduling is completed. All of this preparation and scheduling ensures a seamless relocation procedure and the timely arrival of your possessions at their new location. One feature that sets one international moving business apart from another is efficiency.
Conclusion
A key component of global growth is ensuring continuity between your employees' current job roles and their responsibilities in a new international location. Establishing who is responsible for employer duties and how taxes are handled is also crucial. Specialized Corporate Relocation Services offer your company a complete answer to employees' immigration and relocation needs with assured transparent pricing.