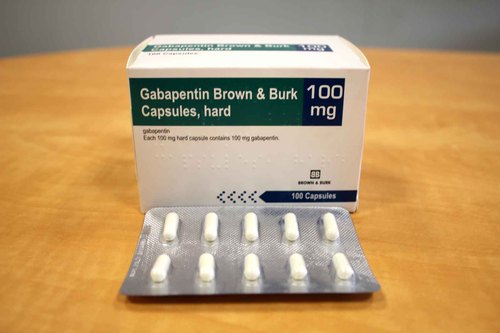 Gabapentin may cause side effects. Tell your doctor if any of these symptoms are severe or do not go away:
drowsiness
tiredness or weakness
dizziness
headache
uncontrollable shaking of a part of your body
double or blurred vision
unsteadiness
anxiety
memory problems
strange or unusual thoughts
unwanted eye movements
nausea
vomiting
heartburn
diarrhea
dry mouth
constipation
increased appetite
weight gain
swelling of the hands, feet, ankles, or lower legs
back or joint pain
fever
runny nose, sneezing, cough, sore throat, or flu-like symptoms
ear pain
red, itchy eyes (sometimes with swelling or discharge)
Some side effects may be serious. If you experience any of the following symptoms, call your doctor immediately:
rash
itching
swelling of the face, throat, tongue, lips, or eyes
hoarseness
difficulty swallowing or breathing
seizures
difficulty breathing; bluish-tinged skin, lips, or fingernails; confusion; or extreme sleepiness
Gabapentin may cause other side effects. Call your doctor if you have any unusual problems while taking this medication.
Read More: Gabapetin 100 mg
If you experience a serious side effect, you or your doctor may send a report to the Food and Drug Administration's (FDA) MedWatch Adverse Event Reporting program online
What should I know about storage and disposal of this medication?
Keep this medication in the container it came in, tightly closed, and out of reach of children. Store the tablets, extended-release tablets, and capsules at room temperature, away from excess heat and moisture (not in the bathroom). Store the oral solution in the refrigerator.
It is important to keep all medication out of sight and reach of children as many containers (such as weekly pill minders and those for eye drops, creams, patches, and inhalers) are not child-resistant and young children can open them easily. To protect young children from poisoning, always lock safety caps and immediately place the medication in a safe location – one that is up and away and out of their sight and reach. http://www.upandaway.org
Unneeded medications should be disposed of in special ways to ensure that pets, children, and other people cannot consume them. However, you should not flush this medication down the toilet. Instead, the best way to dispose of your medication is through a medicine take-back program. Talk to your pharmacist or contact your local garbage/recycling department to learn about take-back programs in your community. See the FDA's Safe Disposal of Medicines website (http://goo.gl/c4Rm4p) for more information if you do not have access to a take-back program.
In case of emergency/overdose
In case of overdose, call the poison control helpline at 1-800-222-1222. Information is also available online at https://www.poisonhelp.org/help. If the victim has collapsed, had a seizure, has trouble breathing, or can't be awakened, immediately call emergency services at 911.
Symptoms of overdose may include the following:
double vision
slurred speech
drowsiness
diarrhea
What other information should I know?
Keep all appointments with your doctor.
Before having any laboratory test, tell your doctor and the laboratory personnel that you are taking gabapentin.
If you use a dipstick to test your urine for protein, ask your doctor which product you should use while taking this medication.
Do not let anyone else take your medication. Ask your pharmacist any questions you have about refilling your prescription.
It is important for you to keep a written list of all of the prescription and nonprescription (over-the-counter) medicines you are taking, as well as any products such as vitamins, minerals, or other dietary supplements. You should bring this list with you each time you visit a doctor or if you are admitted to a hospital. It is also important information to carry with you in case of emergencies.