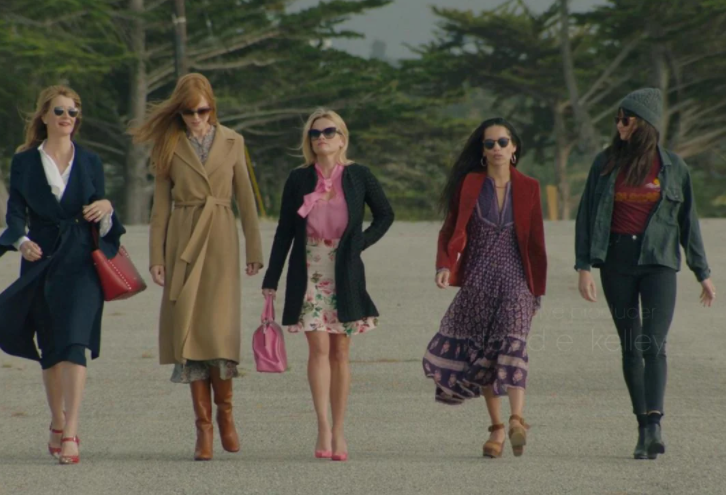 Our need to consume premium content has increased significantly over time, and now you can't just stick to watching the shows you know and the latest TV shows that are recommended to you by your friends or coworkers. The history of television is quite extensive and rich. It goes back decades, although you might not be familiar with most of it as more often than not it is not available to stream online.
Although, there are still multiple platforms through which you can view the all-time classics. If you are lucky sometimes one of them could be airing on a TV channel and to increase your odds you can invest in a dish TV to access more channels, but make sure you check out the Dish TV Guide to see which channels you want. You can also watch some of it — if not most of it — online. To make things easy for you we have compiled a list of all-time TV classics. Be prepared to cry, laugh, and scratch your head while watching the greatest TV shows ever made in the history of television.
The Mary Tyler Moore Show (1970-1977)
This is an American television sitcom that narrates the life of a thirty-year-old single woman named Mary Richards, who moves to Minneapolis after a broken engagement, with an aspiration to succeed in the show business. She starts working as an associate producer for the station's six o'clock news but is later promoted to be the producer of the show.
The series highlighted adult issues that affected women of that time. It talks about taboo issues like homosexuality, equal pay, pre-marital sex, divorce, infertility, and marital infidelity. It also highlights drug use by showing Mary's addiction to sleeping pills and how she overcomes it. This show was highly acclaimed by the critics and the audience, and it went on to win 29 Emmy awards.
All in the Family (1971-1979)
This is also an American sitcom which is based on a British sitcom named Till Death Us Do Part. It narrates the life of a working-class white family that resides in Queens, New York. The head of the household Archie is a narrow-minded and outspoken white man, whose ideas of living are quite prejudiced against everyone. His wife is an uneducated but sweet woman, who is more often than not degraded by her husband. Then there's the daughter who is a feminist but also exhibits her father's anger and outspokenness from time to time, and her husband who is a graduate, and his values are likewise influenced and shaped by the counterculture of 1960. The TV show outlines the clash between the two generations: the Baby Boomers and the Greatest Generation. It is regarded as the greatest television show in the United States television history and it also went on to win multiple Emmy Awards.
Laverne and Shirley (1976-1983)
This is an American sitcom that was a spinoff of a previously aired TV show called Happy Days. It narrates the life of two best friends, Laverne DeFazio and Shirley Feeney. They live in the basement of an apartment and communicate with their upstairs neighbors Squiggy and Lenny by screaming through the shaft that connects their apartment. The two girls work in the Milwaukee brewery and live a life of frivolity while being on a hunt to find love. The show eventually became the most-watched show in America, although it never won an Emmy, it did acquire a special place in United States television history.
The Golden Girls (1985-1992)
This is an audience favorite, which comically narrates the life of four older women who live in a house together in Miami. The owner is a widow named Blanche Devereaux, who shares the house with a divorcee named Dorothy Zbornak, Dorothy's mother Sophia Petrillostarts living with the bunch after her retirement home is burned down, and a widow Rose Nylund who is considered the densest among the whole bunch. The show instantly gained popularity in 1985 and went on to win 11 Emmy awards throughout its run.
Wrapping Up
Television has a rich history of up to a hundred years. Over that time period, many TV shows have aired, which have garnered the attention of millions, capturing their hearts and entertaining them with their unique storylines. The above-mentioned are a few of the classics that ruled the television universe when they aired. They were not only viewer favorites but also had unique storylines which kept the audience engaged.